Can specific comments be added for specific items in PromptTech Alacarte Restaurant POS?
Yes, you can add specific comments for specific items. To create comments,
Step 1 – Go to the Masters menu on the Alacarte dashboard.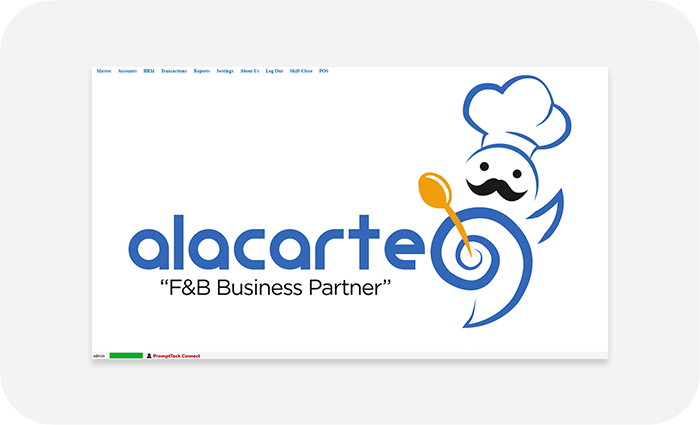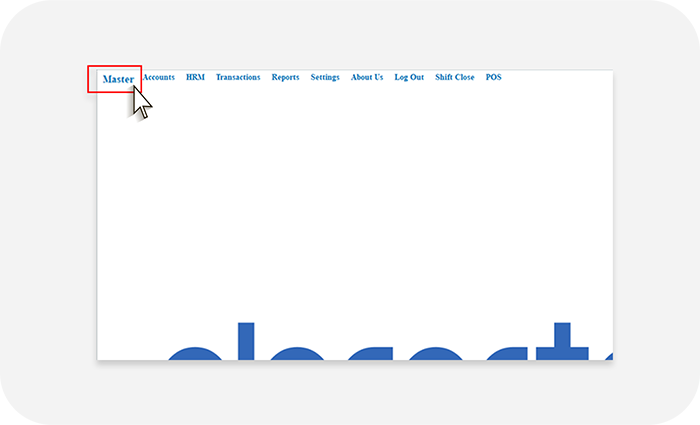 Step 2 – Select Comments option from the list.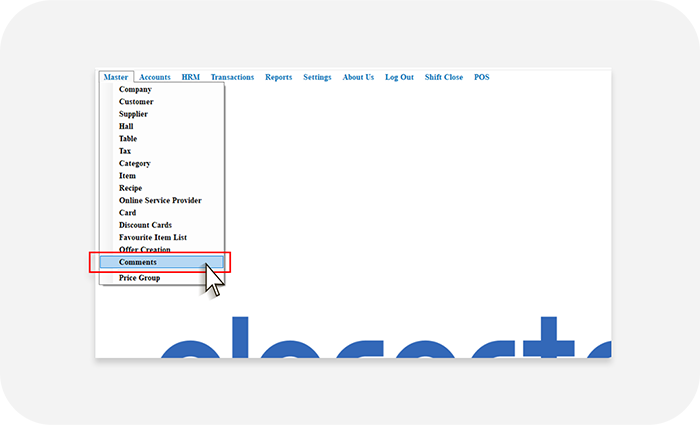 Step 3 – In the Comment creation form, enter the required comments.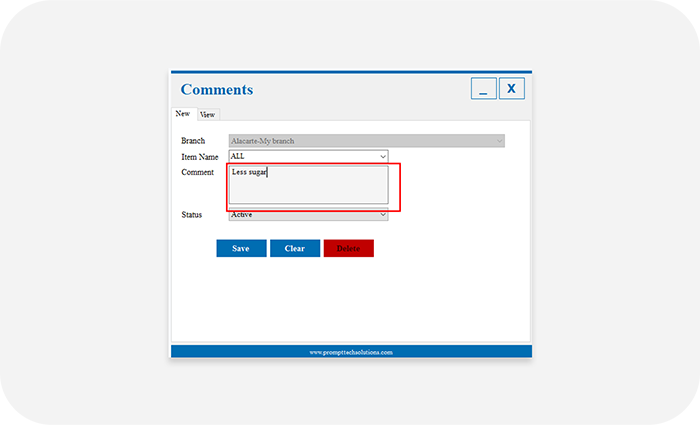 If an item name is mentioned at the time of comment creation, then the comment will list out for that particular item only. Otherwise comments will list out in general for all items.
Step 4 – Click save to add the entered comments. You have successfully created comments.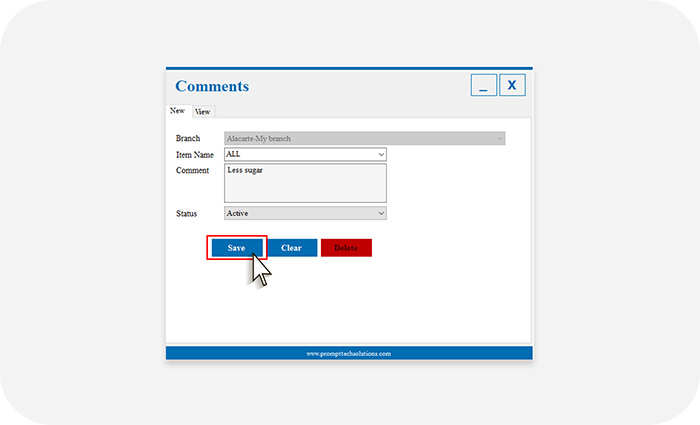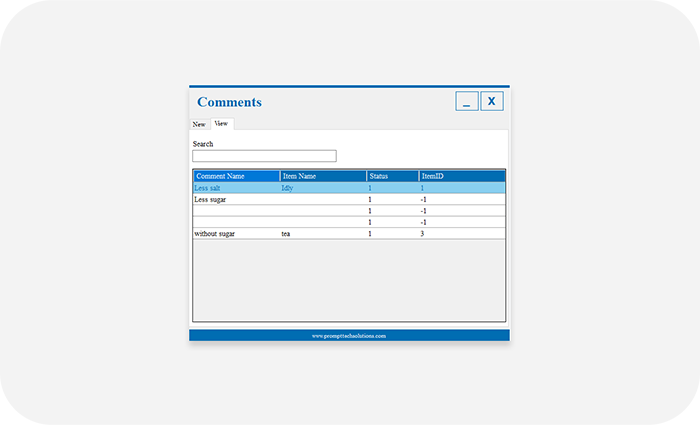 To add comments for items in POS,
Step 1 – Select required item in the POS billing page.
Step 2 – Click on the Comment button.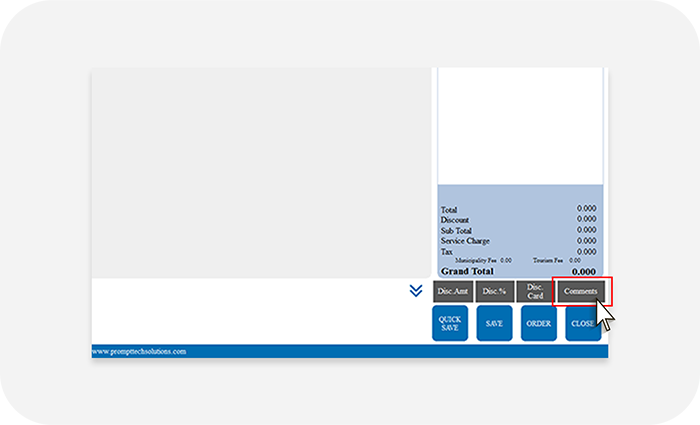 Step 3 – From the list of comments, select the required comment or type in a new comment.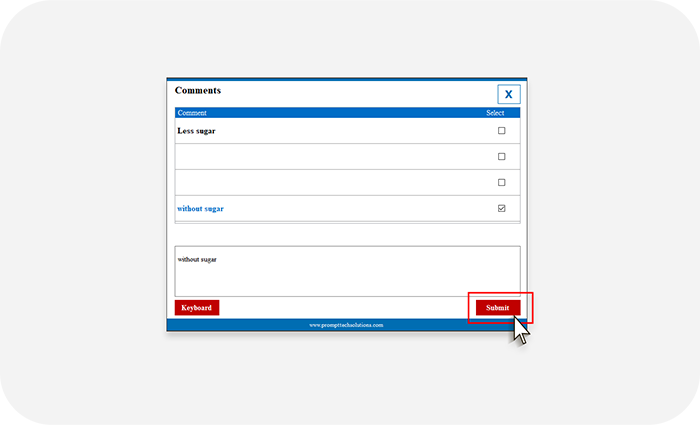 The selected comment will be shown in the KOT print.