1.Adding New Recipe
2.Assigning KOT for Item Category
3.Supplier Payment
4.Ledger Creation
5.Purchase Module
6.Stock Check
7.Item Consumption
8. Item Waste Management
9. Creating Users
10. Create User Privileges
11. Runner Printer in Alacarte
12. Setting up Tax
13. Import and Export an Item List
1.Adding New Recipe
How does the recipe work in PromptTech Alacarte Restaurant POS?
To add recipe in Alacarte,
Step 1 – Go to the Masters menu.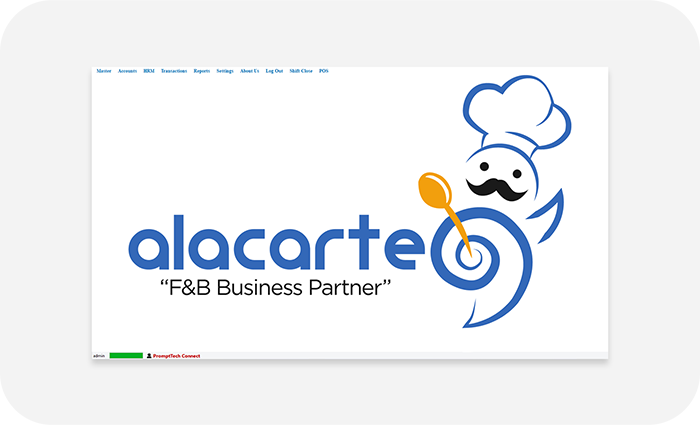 Step 2 – Click on the recipe option.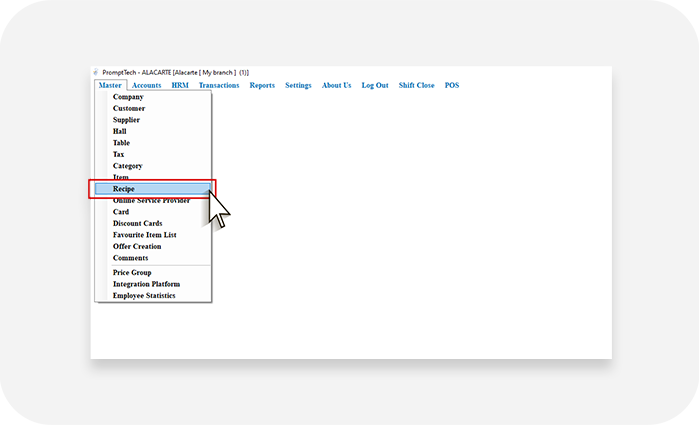 Step 3 – In the pop-up form, fill in the necessary details such as ingredients, amount, and click on the down arrow button .
Step 4 – The added recipe will be listed below. Save the newly added recipe.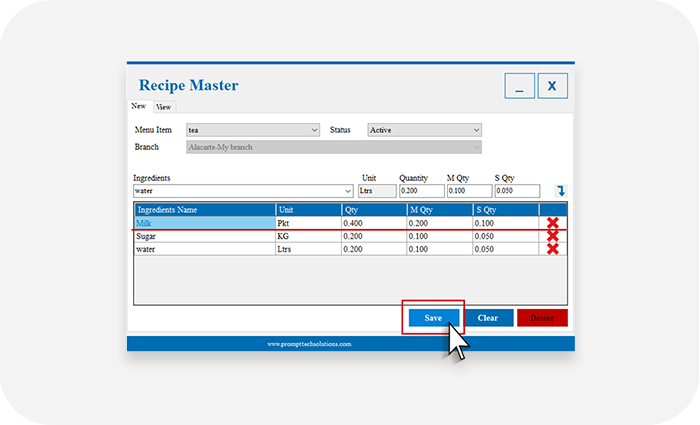 You have successfully added a new recipe to your list.
2.Assigning KOT for Item Category
3.Supplier Payment
4.Ledger Creation
5.Purchase Module
6.Stock Check
7.Item Consumption
8. Item Waste Management
9. Creating Users
10. Create User Privileges
11. Runner Printer in Alacarte
12. Setting up Tax
13. Import and Export an Item List