How to cancel an order in PromptTech Alacarte Restaurant POS?
To cancel an order,
Step 1 –Select running order from POS Dashboard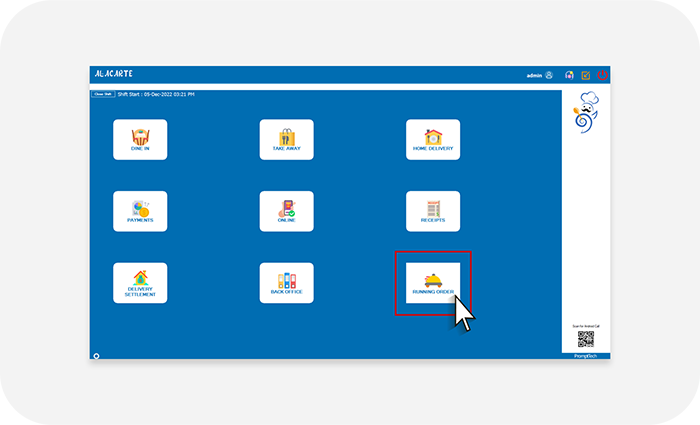 Step 2 –Select the order to be cancelled and Click on view.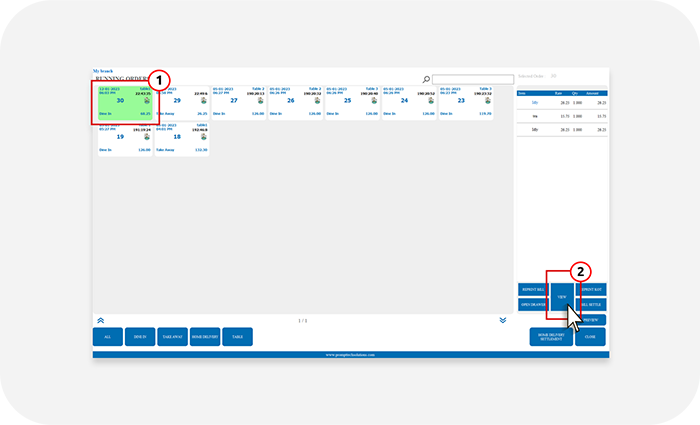 Step 3 –Click on bill cancel.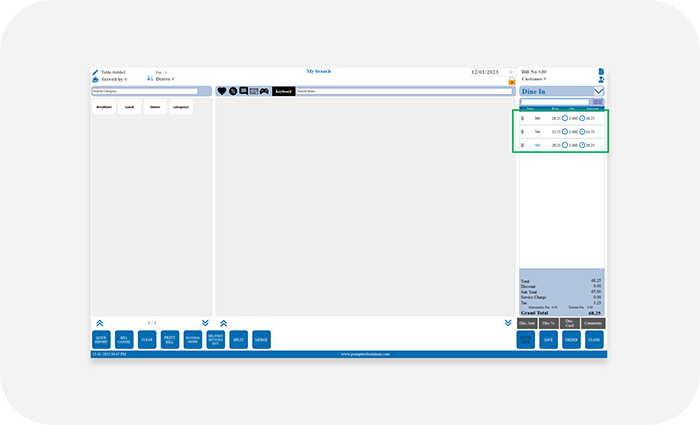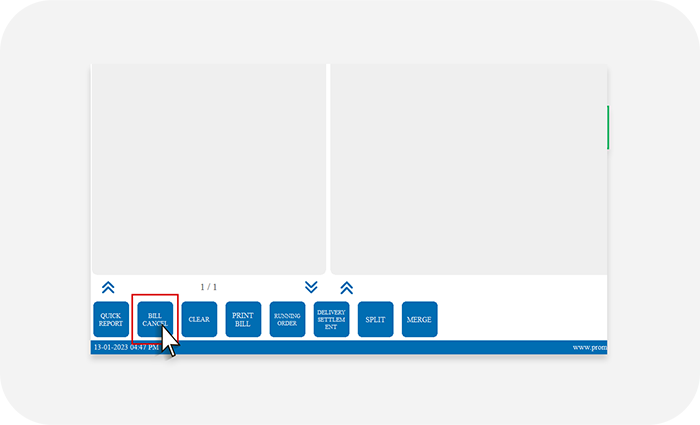 Step 4 – Add reason for cancellation and Click Submit.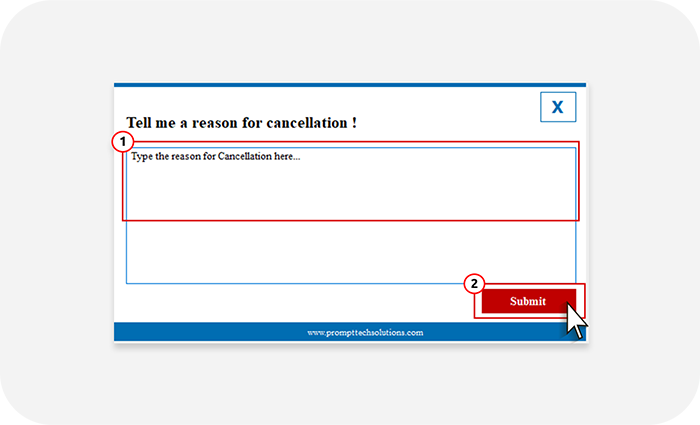 You have successfully cancelled the order.