Is there any way to change prices from POS and how to do it in PromptTech Alacarte Restaurant POS?
Yes, price can be changed only if open price is enabled during item creation.
Follow the below steps to enable open price for an item.
Step 1 – Go to the Masters menu on the Alacarte dashboard.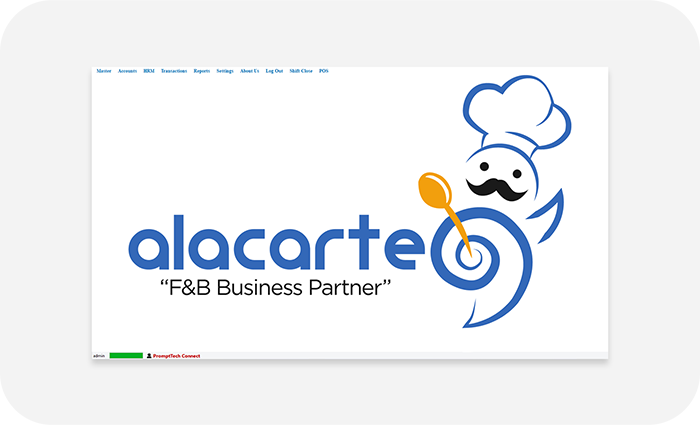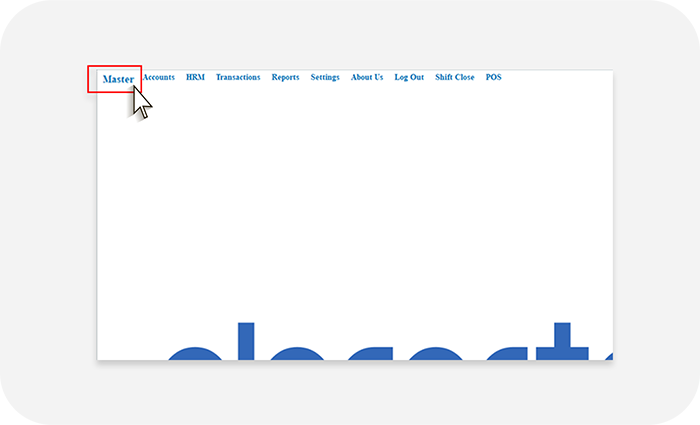 Step 2 – Select Item from the list.
Step 3 – In the item creation form that appears, select the view tab.
Step 4 – Double click the item that requires an open price.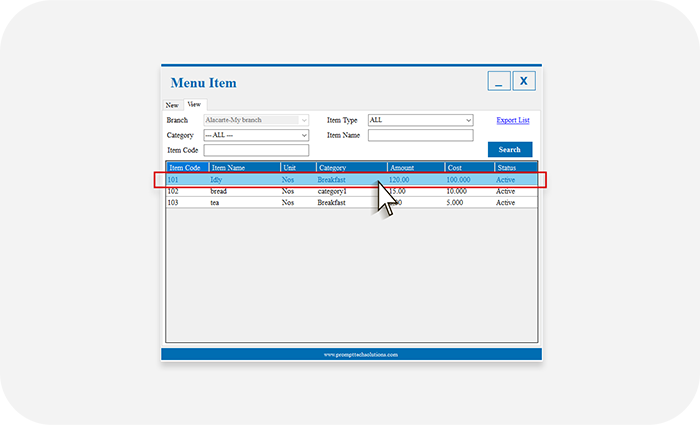 Step 5 –Enable open price and update.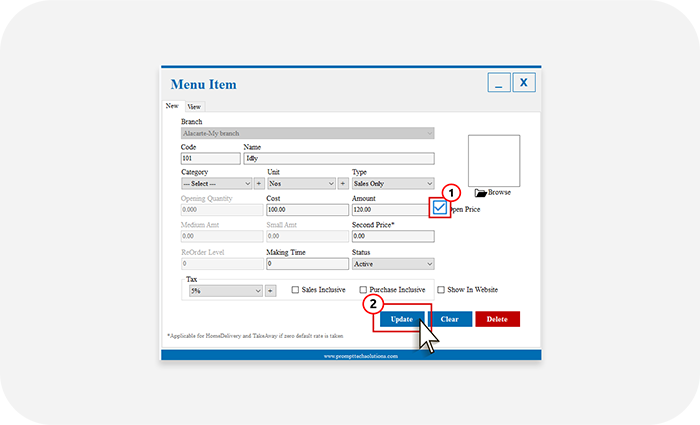 You have successfully enabled open price on the item.