To create an item wise offer,
Step 1 –Go to the Masters menu on the Alacarte dashboard.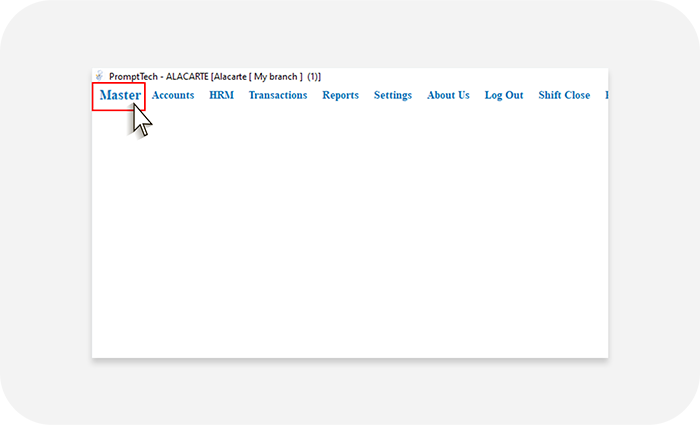 Step 2 –Select the offer creation option from the list.
Step 3 –Set a name for the offer.
Step 4 –Select the item on offer and the offer amount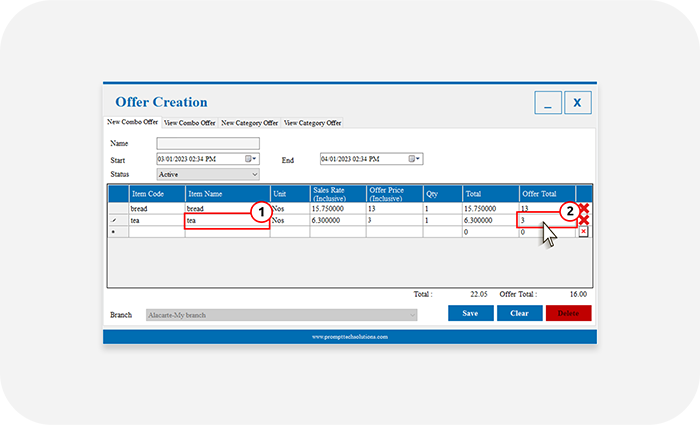 Step 5 –Set the offer from and to dates, and time.
Step 6 – Save the offer newly created.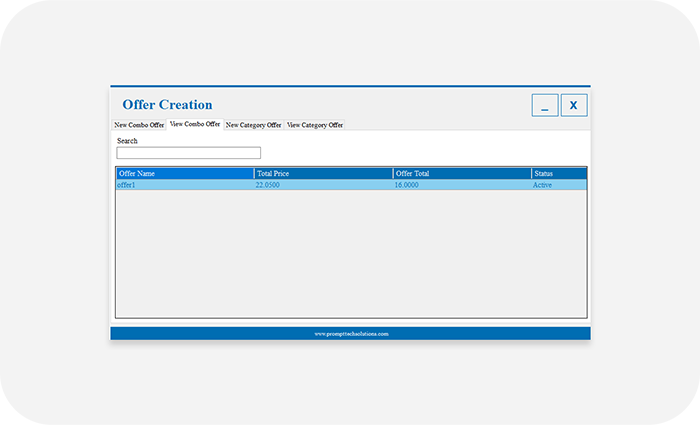 To choose offer while order taking,
Step 1 – On the POS dashboard, Select the mode of order Dine In/Take Away/Home Delivery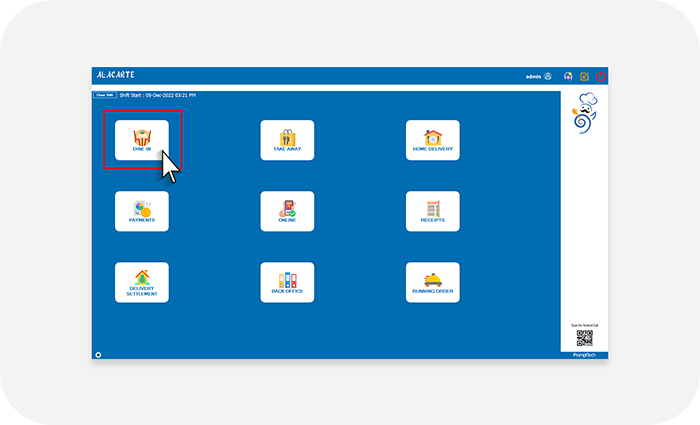 Step 2 – In the window that opens, select the hall and table.
Step 3 – Select the percentage icon to view the offer.
Step 4 – Choose the available offer.