How to choose favourite items in POS in PromptTech Alacarte Restaurant POS?
To create favourite items in POS,
Step 1 –Go to the Masters menu on the Alacarte dashboard.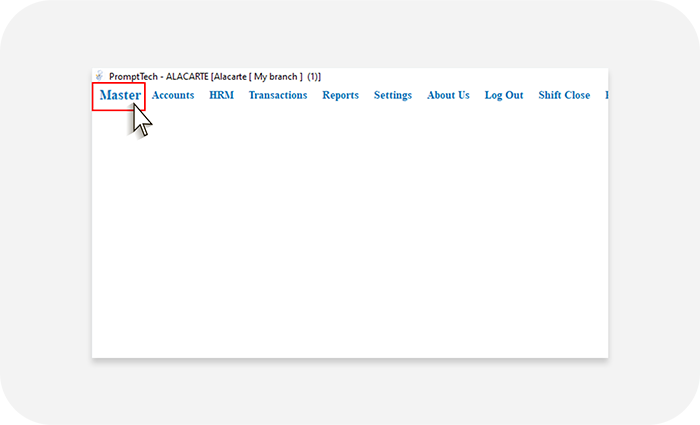 Step 2 –Select the favourite item list option from the menu list.
Step 3 –From the list that opens, select items to be added in the favourite list.
To select items in the favourite item list while order taking,
Step 1 –On the POS billing page, click on the heart icon.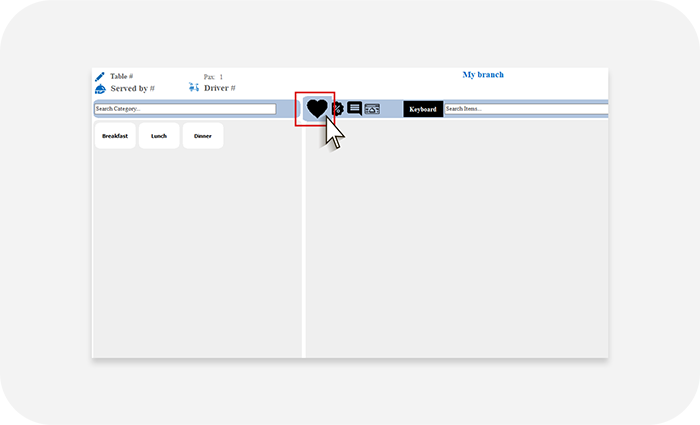 Step 2 –The previously created favourite items list will appear, select required items.