How can I create users in PromptTech Alacarte Restaurant POS?
To create users,
Step 1 – Go to the Settings tab in the back-office.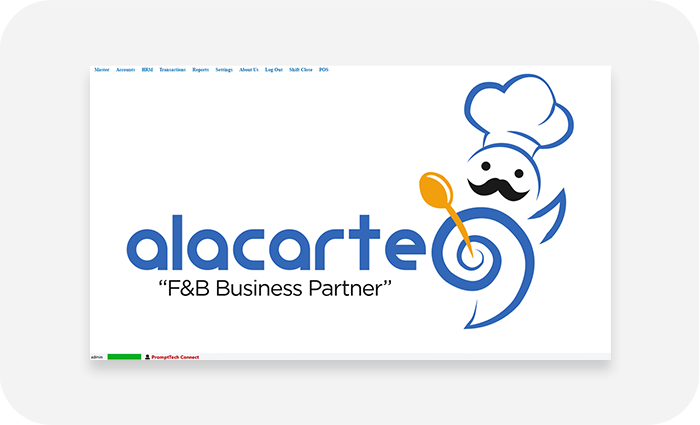 Step 2 – Select the Users option.
Step 3 –  Fill in details in the user creation form such as – user name, designation and password.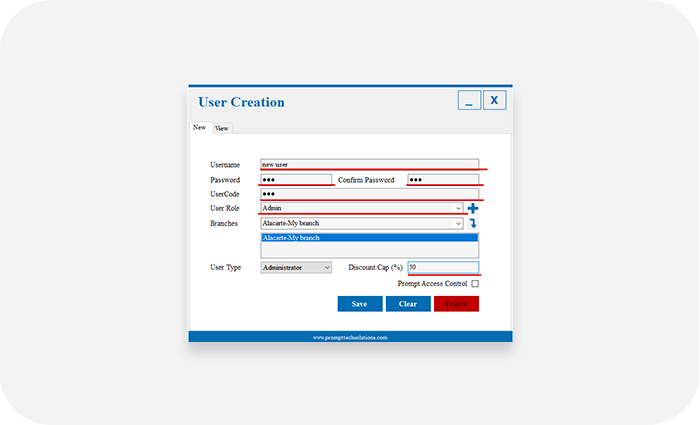 Step 4 – Select type of user and save.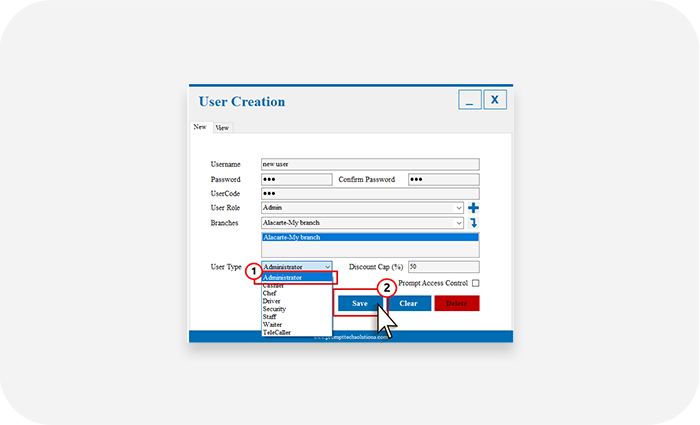 You have successfully created a user.