How can I make a credit settlement in PromptTech Alacarte Restaurant POS?
To create credit customer,
Step 1 – Go to the POS Dashboard.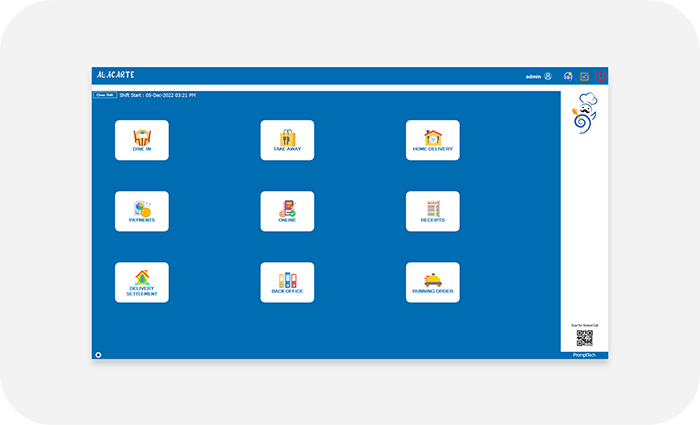 Step 2 –Select the mode of order Dine In/Takeaway/Home Delivery
Step 3 – Select table and continue.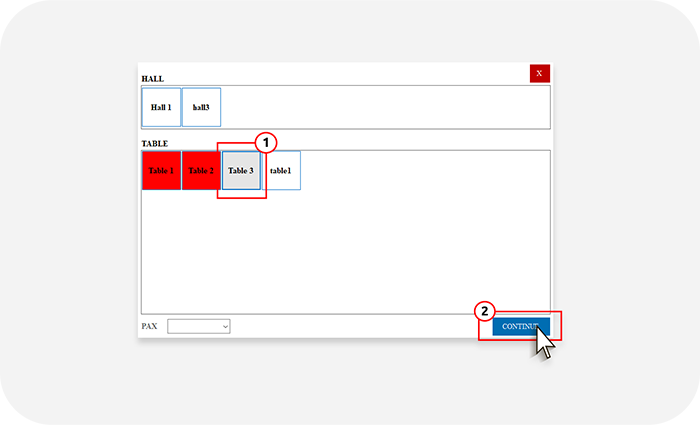 Step 4 – Click on the Customer icon on the top right corner of the POS window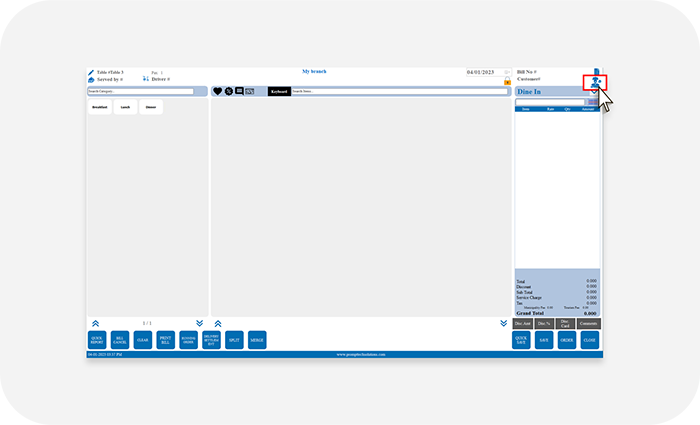 Step 5 –Select the customer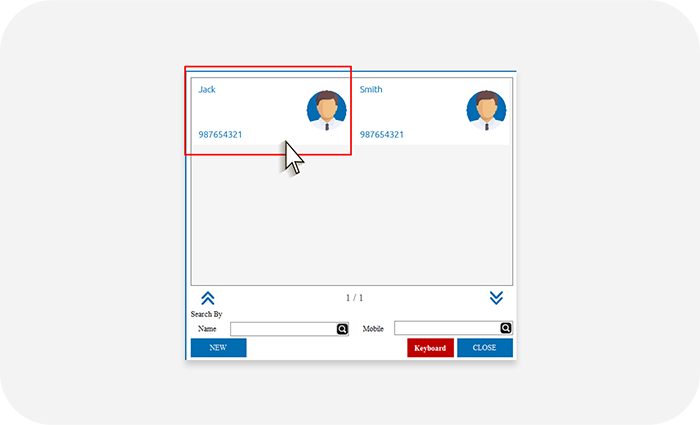 Step 6 –Click Save on the POS Window
Step 7 –Select credit and Click pay continue.
To make credit settlement for existing customer,
Step 1 –In the POS window select Receipts.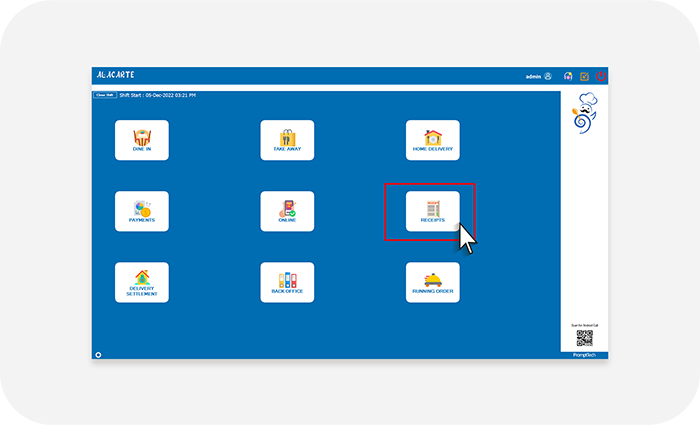 Step 2 –In the pop-up form tick the include customer account checkbox.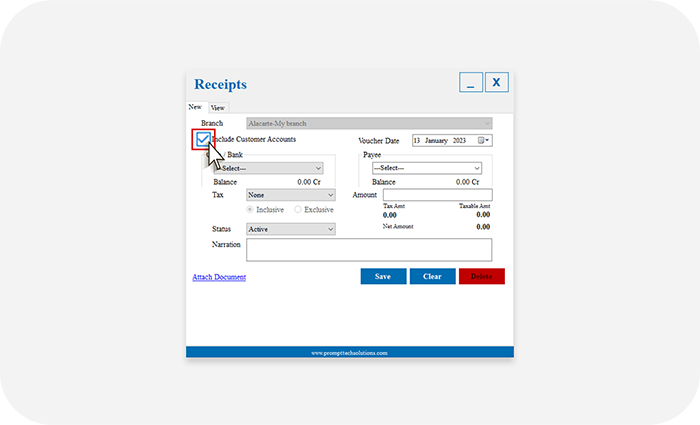 Step 3 –Select payment method, customer name and Select amount .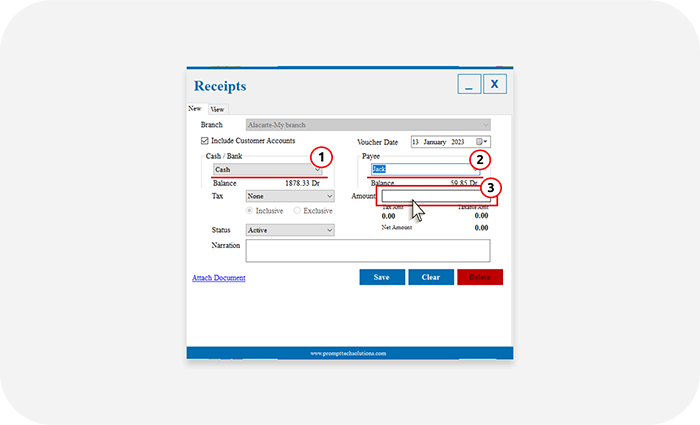 Step 4 – Enter the receivable amount in the Current Pay column. Click Continue.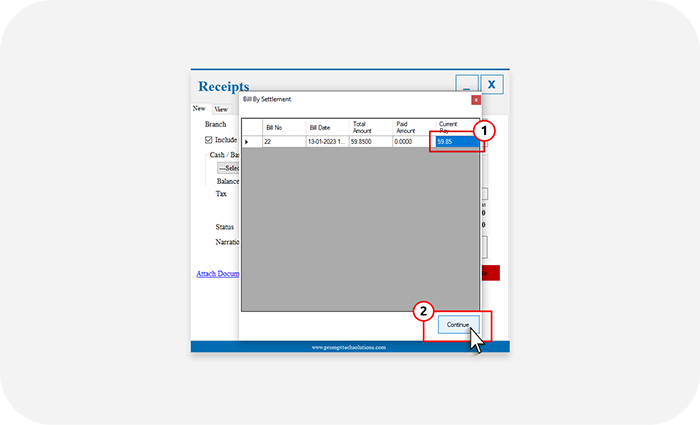 Step 5 – Click Save.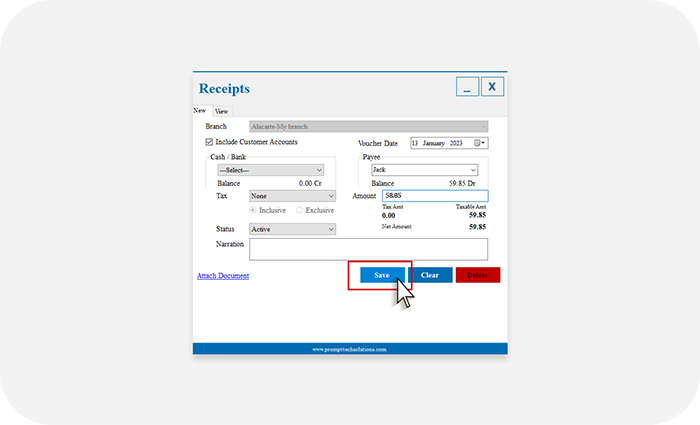 You have successfully made a credit settlement.