How to generate duplicate bills for customers in PromptTech Alacarte Restaurant POS?
To print a duplicate bill copy,
Step 1 – Go to the POS billing page.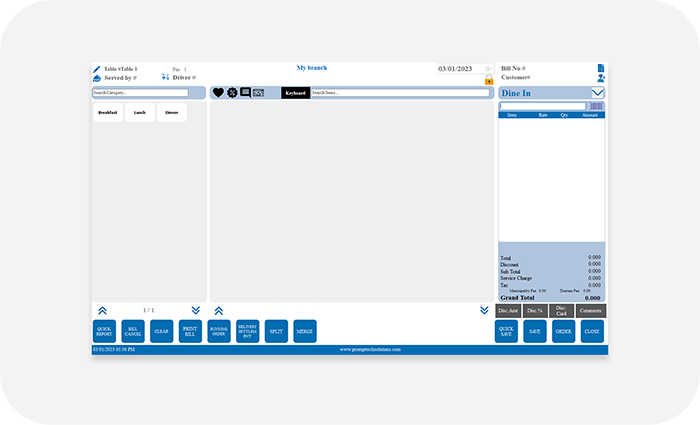 Step 2 – Click on the icon next to the bill number.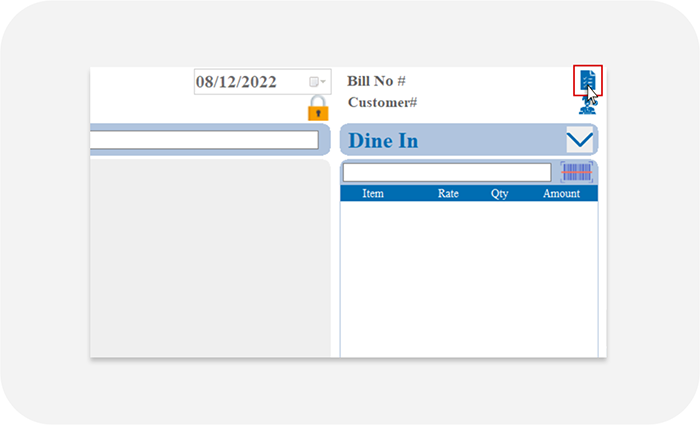 Step 3 –In the bill list that appears, enter the required bill number or bill date.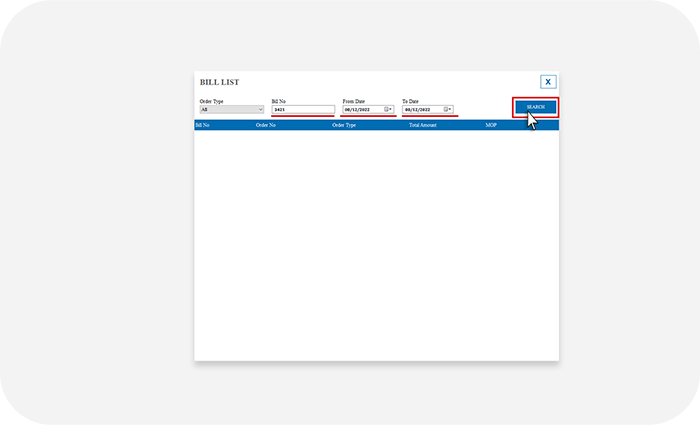 Step 4 – Double click on the required bill.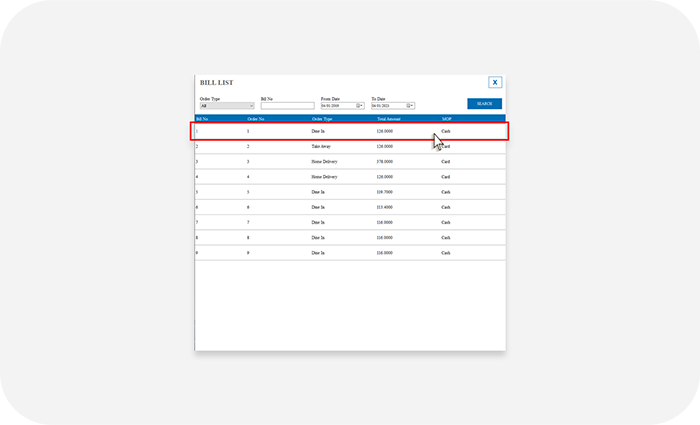 Step 5 –Click print on the selected bill.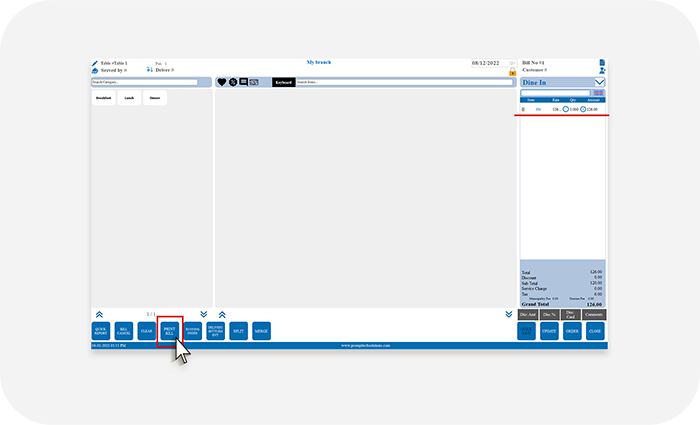 Your duplicate bill for the customer is successfully generated.