How can I make supplier payment in PromptTech Alacarte Restaurant POS?
To make a supplier payment,
Step 1 – Go to the Accounts tab on the dashboard.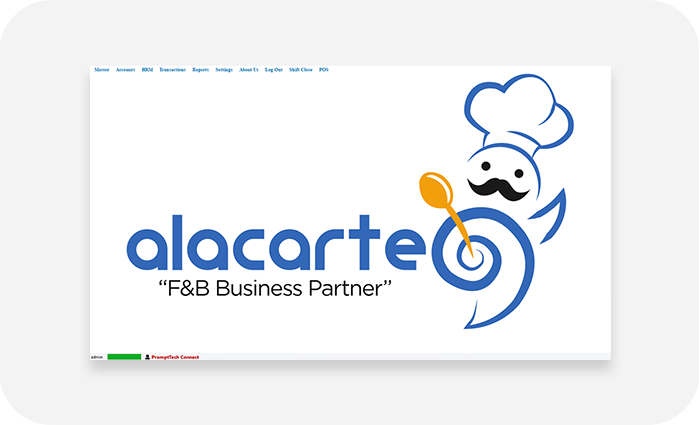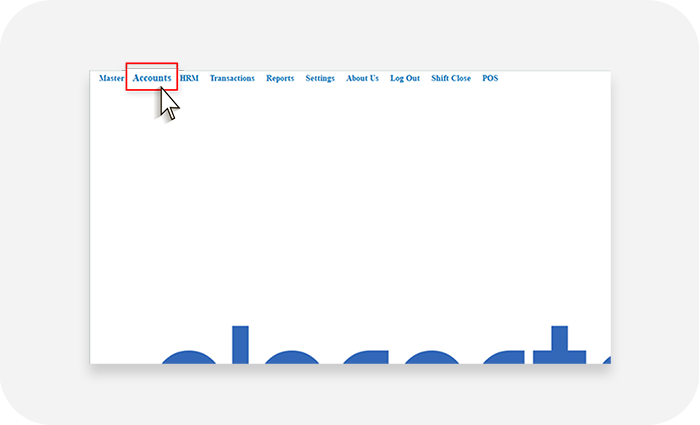 Step 2 – Go to the Payments option..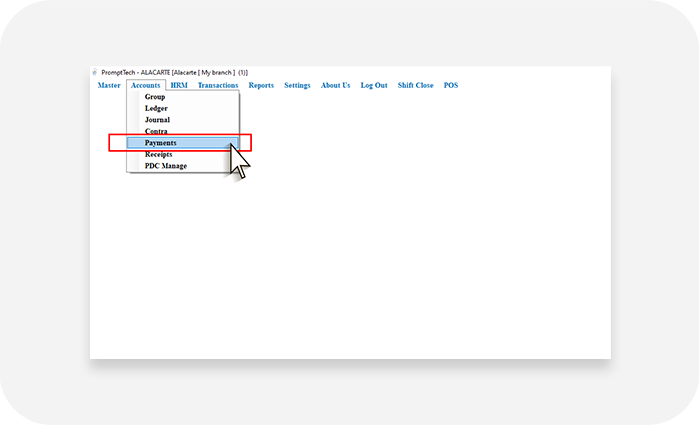 Step 3– Select the payment mode and select the payee in the form.Click Amount.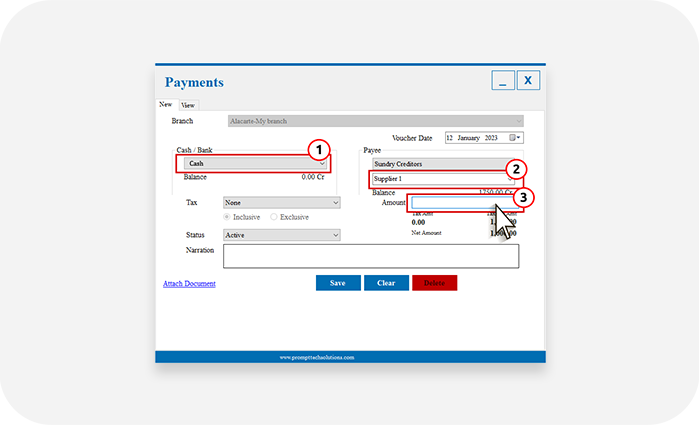 Step 4 -From the list of pending bills select the bill for payment.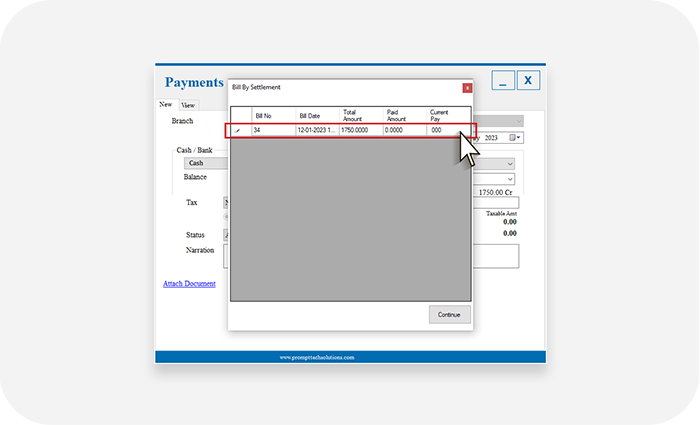 Step 5 – Add the amount and click continue
Step 6 – Click Save to generate an invoice.
You have successfully made the supplier payment.